Invoice / Carbonless Dockets

Table Talkers / Tent Menus
Urgent Printing Brisbane
- Urgent Printing Brisbane -
Allprint - Top rated Brisbane Printing Company is a leading Printing Press based in Brisbane. We offer cost effective urgent printing Brisbane solutions from sole tradies to corporate companies all over Australia. We offers a wide variety of Cheap Printing Services such as Flyers, Magazines, Envelopes, Business Cards, Real Estate Pull Up Banners, Vinyl Stickers, Postcards, Posters etc.
We supply various printing products and business stationeries at an affordable prices such as Flyers, Magazines, Envelopes, Business Cards, Real Estate Pull Up Banners, Vinyl Stickers, Postcards, Posters and many more. We have built our reputation by continually matching our client requirements that has offered our clients services over an extensive range of printing materials.
Check our Product Ranges Here
We Provide
Wide Range of Printing Services
Our Urgent Printing Brisbane Services categories include Business Cards Printing, Booklet Printing, Receipt books NCR or / Carbonless Docket books printing, Catalogue /Magazine printing, Flyers / Brochures Printing, Envelopes printing , Stickers / Labels printing, Presentation Folders printing, Letterhead Printing , Banners Printing, Loyalty cards printing, Magnetic Business cards printing, Magnetic signage printing, Calendars printing and all other business stationeries and promotional materials. Allprinting - Brisbane Printers - Services cover large area. We are famous in Brisbane printing industry for cheap price business card printing as well as Printing NCR books / Docket books / Printing Tax invoice books at a very cheap price is our advantage. We also take care of our customers' graphic design needs with creative and fresh ideas.
Digital printing refers to methods of printing from a digital-based image directly to a variety of media. It usually refers to professional printing where small-run jobs from desktop publishing and other digital sources are printed using large-format and/or high-volume laser or inkjet printers.
Large Format printing is a way of outdoor advertisement of your products and services. The printing is done on a wide variety of medias such as Vinyl, PVC, Corflutes, Metal, ACP. These are mainly done on UV protected ink. A whole procedure of certain activities like designing, selection of media, quality standard, spooling to printing, laminating, proper packing and then finally delivering.
Offset printing enables us to provide high quality print in large volumes. The finished product offers extremely high image quality that is clean, detailed and vibrant in colour. Offering quick print turnaround times for large volume runs, offset printing also offers a large variety of paper coating and finishing options. This method is most economical in terms of large volume print jobs.
AllPrint - Brisbane Printing
Your business is too important to rely on beginner design. Whether you're looking to promote a product or advertise a service, we can help you design a layout that will reach your audience and get your message across.
Posters & Envelops
Booklets & Books
Presentation Folder
Business Cards
Flyers
Letterheads
Envelopes
Posters
Banner Printing
Corflute Sign
Pullup Banner
Stickers / Labels
Allprint Brisbane Printing Reviews
Testimonials
I've been using All Prints for approximately 2 years now and I am always impressed with the fast turn around and competitive prices. They have saved the day many times for me when I have needed print work done quickly! Highly recommend.
Hey 
Just wanted to let you know our order has arrived in both Melbourne and sydney. They look amazing!!! Thankyou so much for the quick turn around. We didnt expect it to be printed and posted out so quickly. We shall definiatly recommend your company to our friends.
Day6aus,
Y-Lan
On Mon, 30 Jul. 2018, 1:34 pm
Zak from Allprint is a deadset legend! He has looked after me from years ago printing Zumba posters (best value by far of all the local print shops) through to printing our company brochures and sales books and anything else we need. He always pulls through for us,even at the very last minute (which is always!), and always does a great job of very high quality. He corrected an error of mine at no charge and is easily the best priced printer in the Gold Coast. We are loyal customers to Allprint and always will be. 10/10!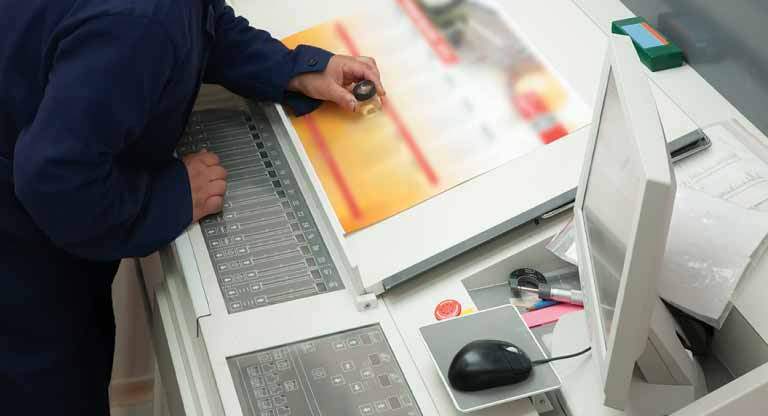 1000 full color business cards
Our Contacts
Our Office
2/77 Gawain Rd, Bracken Ridge, QLD 4017