Floor Display Mat printing in Brisbane
Floor Display Mat Printing in Brisbane. Social distancing Floor graphics are printed in full digital colour onto adhesive vinyl with a certified anti-slip lamination applied over the top. Current COVID -19 social distancing rules have increased demand in this particular product and many companies are requesting delivery at the earliest.
There are 2 types of floor signs
Floor Display Mat Printing Types
Floor Display signs Indoor.
Usable on indoor tiles, carpet, vinyl and most of the indoor surfaces.
These are R10 slip rated and 3 – 6 months indoor durability depending on the traffic. Our Floor Graphics are designed to be applied to smooth, sealed surfaces such as polished concrete, tiles and laminated flooring.
Floor Display signs Outdoor.
Our outdoor floor graphics has a longer life span & higher slip/scratch resistance (CSIRO tested & rated at R12).
This materially is specifically designed for rough ground surfaces such as brick, concrete & bitchumen.
Finishes Available:
– Cut to size (straight edge only)
– Cut to shape.
Popular Sizes: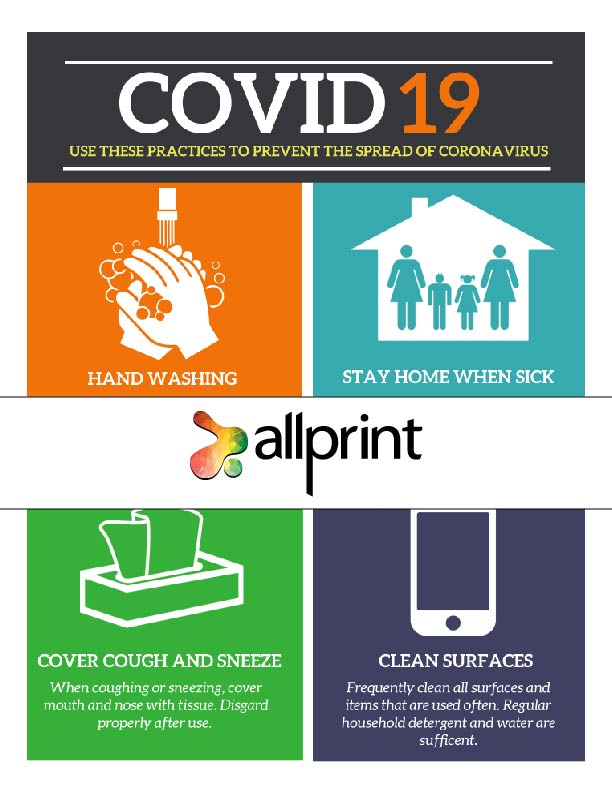 and other custom sizes are also available in various shapes and sizes.
How to order your floor signs
Email us at info@allprints.com.au
Read our satisfied customers' review
Check our recent works
*This information is provided as a guide only and you must independently confirm that the slip ratings of our products are suitable for your application. You should always consider the use of a professional risk consultant when deciding on floor products. Allprint provides the information to the best of our knowledge and does not accept any liability from its use.